UGC Centre for Women's Studies
Centre for Women's studies sponsored by the University Grants Commission is established under XI Five Year Plan (2009) and has been operational since 8 March 2010. We are delighted to state that Vimala College is the only college in the entire state of Kerala to receive such a special recognition from UGC. The activities of the UGC Centre for women studies were inaugurated by Smt. Aiswarya Dhongre IPS, District Police Chief Thrissur (Rural) on 22 June 2022. Smt. Aishwarya Dhongre IPS, related her successful journey and provided directions for women empowerment with a concluding remark: "Expand your wings, spread it out wherever you go". An interactive session with students was followed. Mr George Mathew, Deputy Director, Central Bureau of Communication also addressed the gathering. A magnificent Dance Drama on "Gandhari Vilapam" was performed by the renowned artists of Kerala Kalamandalam. In association with Career Guidance and Placement Cell UGC CWS conducted an Awareness Programme on "How to Face Competitive Exam" on 17 November 2022.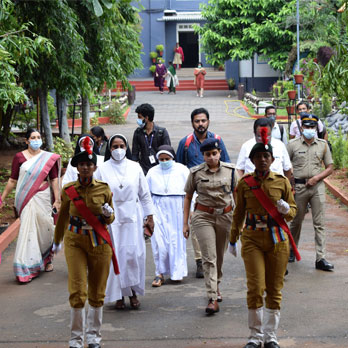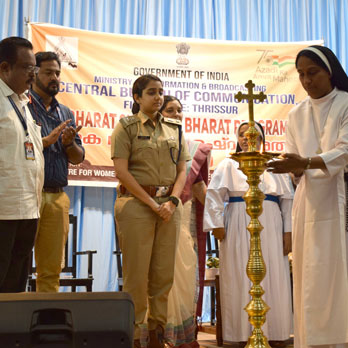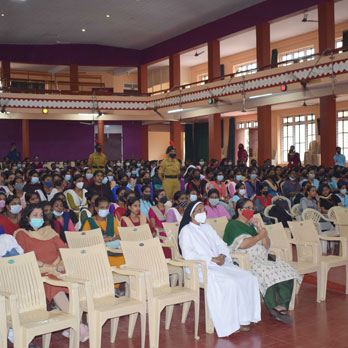 Vimala College
We envision the total transformation of the young women for their enrichment and of the society at large and the nation as a whole.
---