Co-curricular

Sports Star of our Department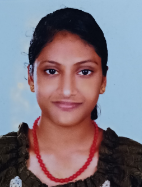 Anu Xavier
First Prize in National level tug of war

First Prize Intercollegiate tug of war

Fourth prize in state level boxing

First Prize in All India Beach tug of war

First Prize in All India(outdoor) Tug Of War

Second Prize in Senior state Tug Of war

Second Prize in Intercollegiate Tug Of War

Third Prize in Senior Boxing InterUniversity Competition
Evanjalin Joy of I Year B.Sc. Computer Science has secured First Prize in Female Kumithe Above 18 years – 61KG, in the Thrissur District Olympic Games held on 9th January 2022 at Govt. Model HSS Boys, Kunnamkulam
Abiya Alex and Sreelakshmi K of I Year B.Sc. Computer Science received First Prize (Cash Prize of Rs. 1000/-) as part of Intercollegiate Power Point Presentation Competition conducted by Donbosco College, Mannuthy.
Grace Francis of II B.Sc. Computer Science got third prize in Video Presentation Event as part of International Conference on Futuristic Computing – Trends & Challenges organized by Mount Carmel College, Bangalore.
Jaleetha Jacob of II B.Sc. Computer Science Broke the Record for most users taking an online computer programming lesson in 24 Hrs. GUVI, an Indian Institute of Technology-Madras incubated startup in association with AICTE & co-sponsored by BUDDI.AI, achieved a Guinness World Record through its 'AI-for-India 1.0' initiative.
Devika K S of II B.Sc. Computer Science selected to Women to Women Virtual University – Pakistan – India Programme in partnership with US during the Academic year 2021-2022.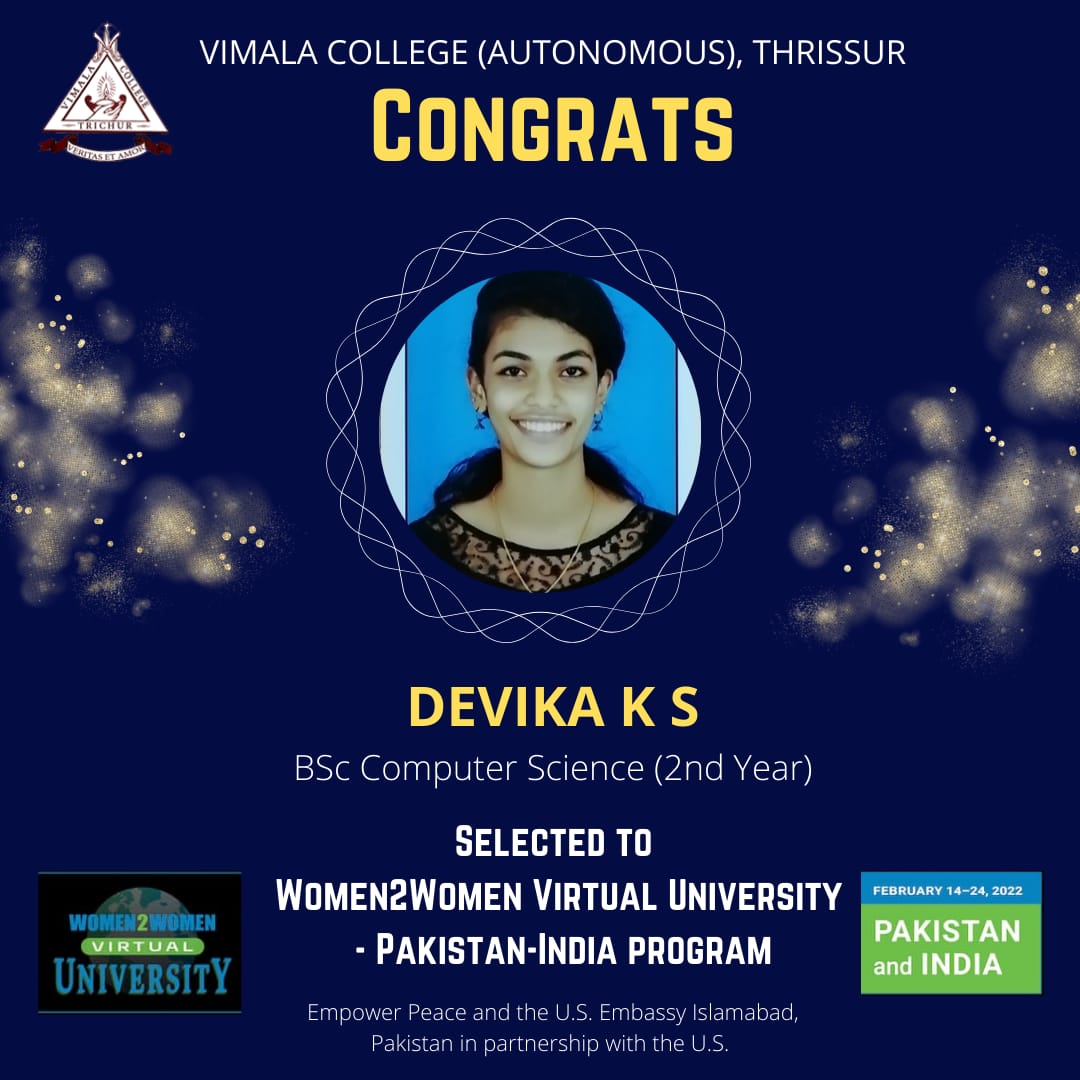 Young Innovators Program 2019-2022
As part of Young Innovators Program 2019-2022 conducted by Kerala Development & Innovation Strategic Council (K-DISC), Anusa R, Ronika Paul, A.Tina Davis, Jesly K Raju, Aswani K.A of II Year B.Sc. Computer Science qualified in District level held at Sahrdaya College Of Engineering &Technology, Kodakara on 6th November 2019 and participated in State level presentation held at SCMS Cochin School of Business, Kalamassery on 28/12/2019.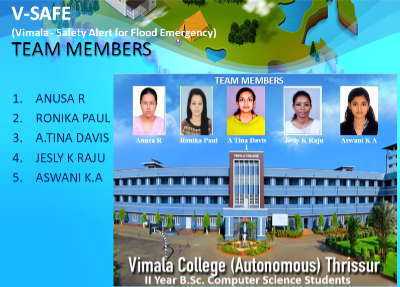 Our Rank Holders
Sandra V A

I Rank Holder

2013-16 Batch, Uty. of Calicut

Devika Ramgopal

V Rank Holder

2013-16 Batch, Uty. of Calicut
Anjitha Ajith K

2013-16 Batch

M.S (Network Systems)

James Cook University, Australia

Agnus Paul C

2016-19 Batch

M.S. (Artificial Intelligence)

University of Leeds, UK