Seminars/Webinars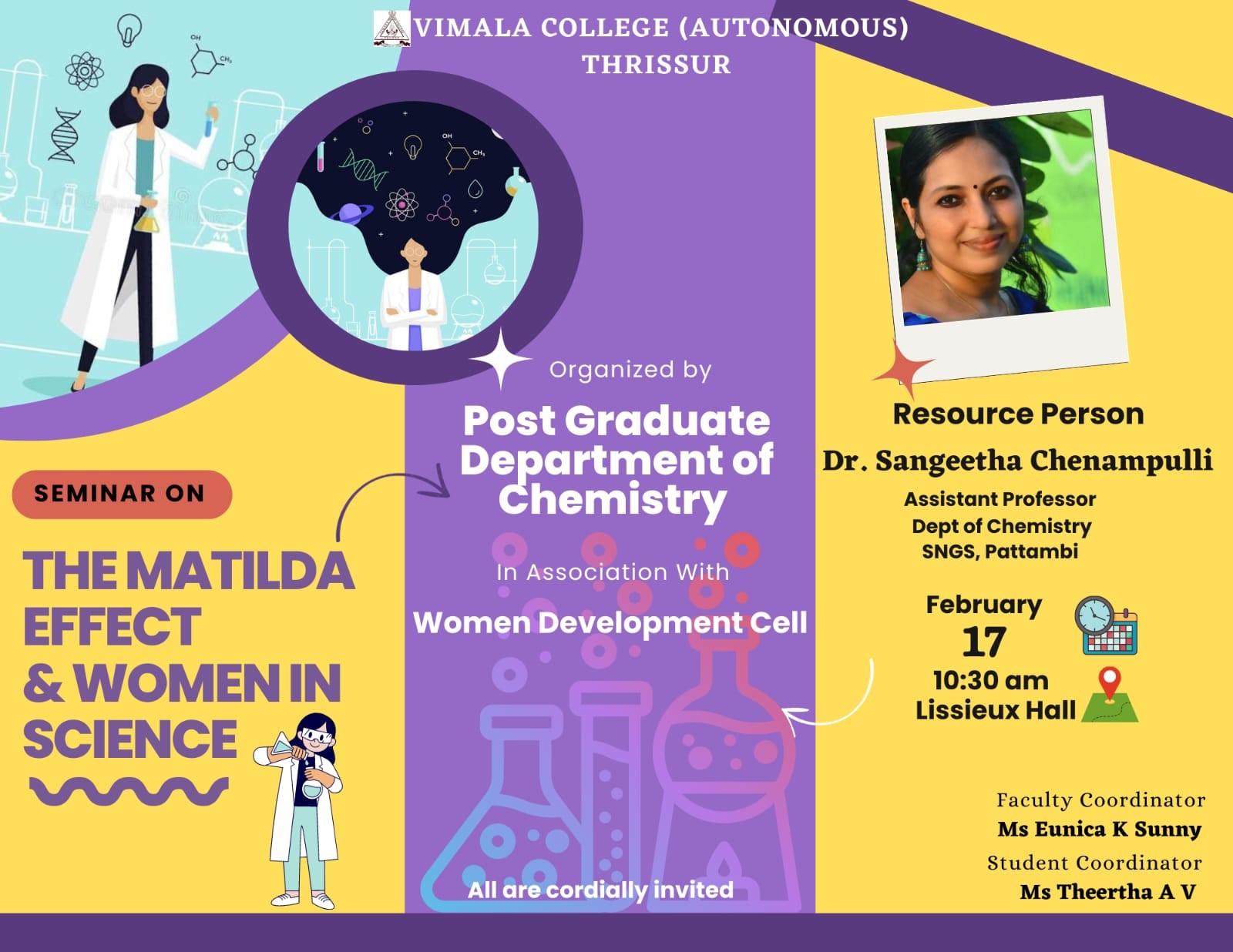 ---
International Webinar series – 'Spectroscopy of materials'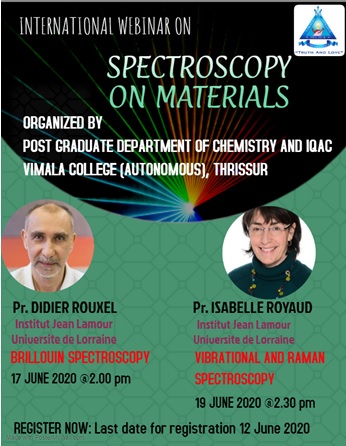 Date: 17 June 2020 & 19 June 2020
Speakers
Day 1: Prof. Didier Rouxel from Universite de Lorraine, France
Day 2: Prof. Isabelle Royaud, Universite de Lorraine, France
Participants: Researchers, students and faculty members from various institutons
International Seminar on Nanostructures and Nanomaterials (NSNM- 2K19)
Date(s): 8th August 2019; Time: 9.00 am - 4.00 pm
Chief Guest :
Prof. Pulickel M Ajayan
Benjamin M. and Mary, Greenwood Anderson Professor in Engineering
Rice University. USA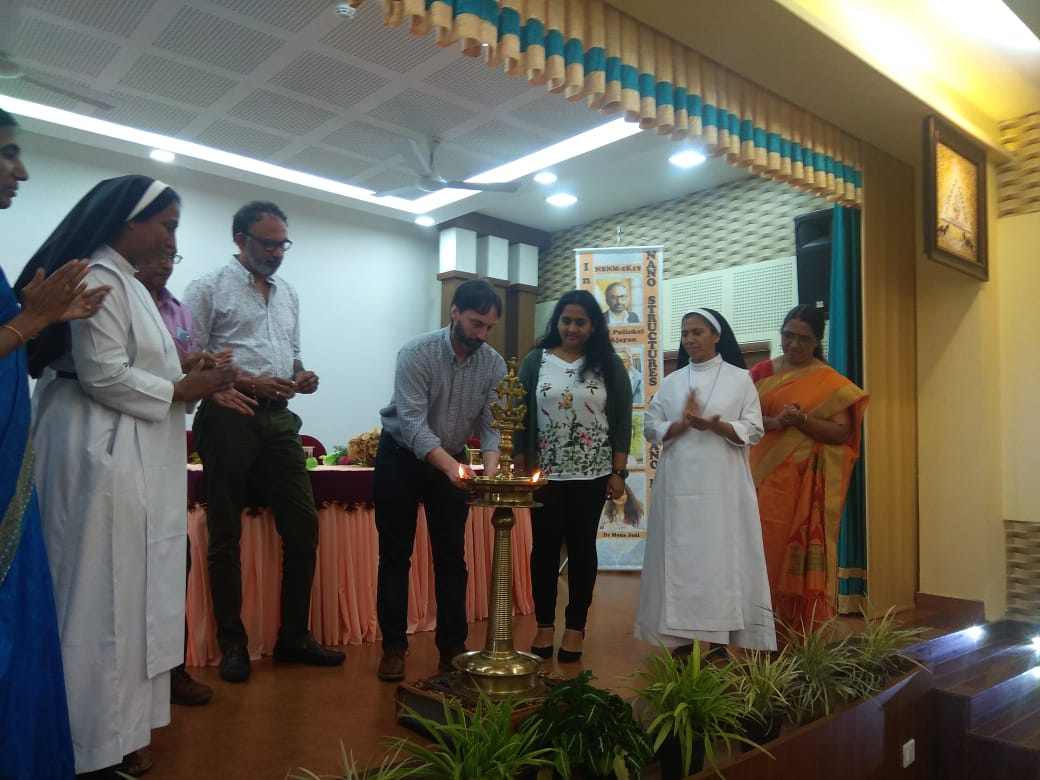 Association inauguration
Chemistry Association inauguration organised by the Department of Chemistry, Vimala College for the year 2019-20 was held on 04thSeptember 2019.
Gandhi Jayanthi celebrations : Gandhi quiz and Khadi visit
As a part of 150th birth anniversary celebrations of Mahatma Gandhi, the great Indian leader, Department of Chemistry has conducted
An interdepartmental quiz competition on the topic 'Gandhiji and Life' on 03th October 2019.
Khadi visit- 'Knowing Khadi' on 01st October 2019.
152nd Birthday celebrations of Marie Curie
Department of Chemistry celebrated the 152th Birth anniversary celebrations of Marie Curie, the eminent female Chemist on 07th November 2019 @ 8.45 am.
AGAHI 2K19
As a part of World Science day, 10th November, Department of Chemistry organised World Science day celebrations, AGAHI 2K19 on 12th November 2019.
National milk day celebrations
National milk day was celebrated by the Post Graduate Department of Chemistry in association with Milma, Ramavarmapuram on 22ndNovember 2019.
Celebrations of International Year of Periodic Table (05/12/2019)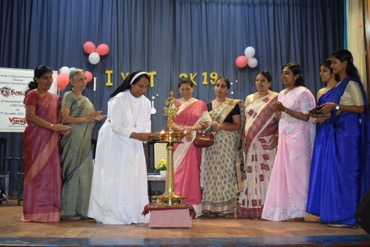 International Webinar on 'Spectroscopy of Materials'
BRILLOUIN SPECTROSCOPY, Pr. DIDIER ROUXEL, Institut Jean Lamour Universite de Lorraine, France, 17 JUNE 2020 @2.00 PM
VIBRATIONAL AND RAMAN SPECTROSCOPY, Pr. ISABELLE ROYAUD, Institut Jean Lamour Universite de Lorraine, France, 19 JUNE 2020 @2.30 PM